Welcome to South Florida Elite!
South Florida's Most Recognized Travel Basketball Team. "SFE IS IN THE BUILDING!"
SOUTH FLORIDA ELITE'S MISSION IS TO ENHANCE THE LIVES OF YOUNG PEOPLE AND HELP THEM MAKE A POSITIVE IMPACT ON OUR COMMUNITIES BY PROVIDING EXCEPTIONAL BASKETBALL AND LIFE-SKILLS INSTRUCTION AS A MEANS TO INSPIRE, EDUCATE, AND GUIDE THEM TOWARDS THEIR POTENTIAL AS STUDENT-ATHLETES AND AS RESPONSIBLE PEOPLE. OUR CARING, DISCIPLINED APPROACH PROMOTES AN ENVIRONMENT THAT INSTILLS CONFIDENCE, SELF-ESTEEM, AND LEADERSHIP SKILLS.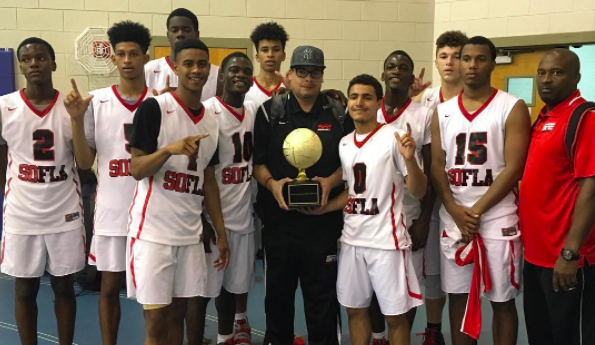 Interested in learning more? Contact us today at info@sfebasketball.com