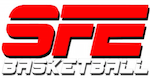 South Florida Elite is a non-profit organization, whose goal remains to assist in the lives of our youth in Florida. By administering academic, athletic & social guidance to young men & women, we enhance their opportunities to lead successful & productive lives as adults in our society.
Born of modest origins, the seeds of the South Florida Elite organization were sowed in a Recreational Basketball League facilitated by the small City of Lauderdale Lakes located in Fort Lauderdale, FL. The Lauderdale Lakes Basketball Association (LLBA) runs a youth basketball program that began over a decade ago, and they adopted a slogan. Where Kids Come First. One of the founding charter board members of LLBA had a vision, to think beyond the boundaries of a small city and to grow and be able to reach & benefit youth on a larger scale. The vision became a reality and the Lauderdale Lakes Vikings were born in the year 2000. Featuring some of the top young basketball prospects in the Fort Lauderdale area, the Vikings formed 2 teams that participated in youth travel basketball tournaments ran by other non-profit youth organizations such as Y.B.O.A, AAU and Nike Heat Youth. After several years of competing against some of the countries top programs, the Vikings are generally recognized as one of the countries more competitive teams, and one of the states top programs. With an emphasis on education, social skills and morality, the driving force of the organization continues to be the spirit of competition and the principles of teamwork & sportsmanship. It is through these principles that we have exposed our kids to venues that would normally seem unattainable.
Over the years we have traveled & competed in some of the nations most prestigious youth basketball tournaments. Trips to Indiana, Texas, Detroit, Ohio, New York & Georgia to name a few have all been taken, all at little or no expense at all to our participants. Competitively, as an organization over the years, we've fared well. We have achieved numerous tournament championships; several state championships and can boast a 16th, 10th & 4th Place finish in various years of competing in AAUs prestigious National Championship Tournament. Performing well in numerous exposure events has provided us with the forum to engage in interaction with many colleges & universities, as we create & assist the relationships that often resulting college placement for our kids via athletic scholarship. It is truly a blessing to have a profound impact in the special lives of our bright young student-athletes. A recent infusion of talent and leadership occurred in 2007, when a similar organization with the same goals & standards as the Vikings, proposed a merger. The Barton Ballers out of Boca Raton, FL. had established themselves as a group with the vision to help kids in a similar aspect as the Vikings. The Barton Ballers with their history of service to the community, merged with the Lauderdale Lakes Vikings to form South Florida Elite, and our goals & standards have remained intact. It takes a community to raise a child might be a cliché to some, but it is a role that we have relished and hope to continue far into the future.